Story Time with Gambado – Reunited friends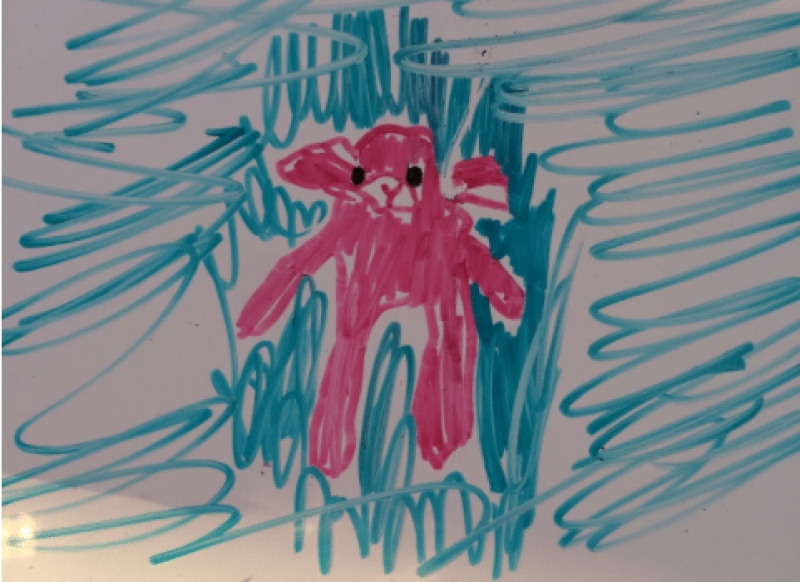 1st February 2017
Once upon a time, there was a little girl called Anaya. She visited Gambado, her favourite
indoor soft play & adventure centre in Watford
with her mother, Rumeena. Whilst she was there she had heaps of fun on Gambado's huge play frames, giant slides, carousel, dodgems and climbing wall.
After hours of fun playing, Anaya wanted to play on Gambado's claw game, which is full of colourful soft toys. After a short while looking at the toys through the glass, Anaya spotted the toy she wanted to win – it was a small, bright pink sheep. Anaya had her heart set on this toy from the moment she saw it, and shortly after, she won it! From that moment on, Anaya and the sheep were the best of friends. She even drew a beautiful picture of her sheep…
Sadly, Anaya lost the pink sheep whilst at a busy market with her mother, Rumeena. They looked everywhere for it, to no avail. Anaya was so upset – it was her favourite toy.
Rumeena made contact with Gambado to see if there was any chance that they had a replacement toy that she could buy for Anaya. Unfortunately, Gambado didn't have any more pink sheep in stock, but Gareth, Gambado's General Manager, made it his mission to get one! Gareth made contact with his suppliers and after days of going back and forth, he managed to get his hands on a replacement pink sheep just for Anaya! As a gesture of goodwill, Gambado sent Anaya the pink sheep for free.

When Rumeena told Anaya that Gambado was sending her a replacement toy, Anaya's face instantly lit up with joy!

And they are all lived happily ever after…