Private Party Venues for Kids Birthday Parties – what to look for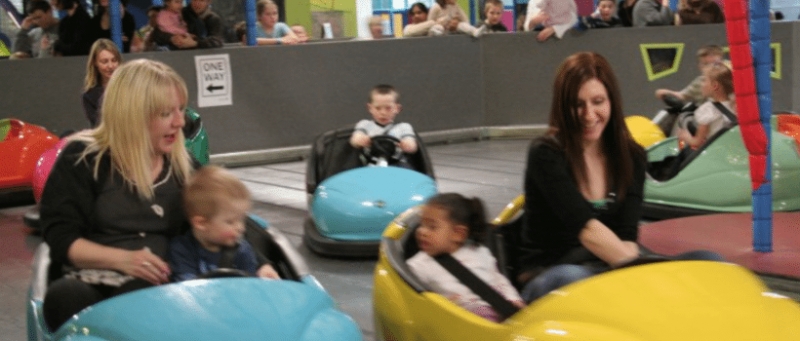 11th March 2018
From bowling alleys to
soft-play centres
, there are many different
private party hire venues
at which you could hold your child's birthday party. If your child is under three, he or she will be enchanted by the idea of having a small group of friends over to play for an hour or two with a birthday tea – so you can save yourself some money and keep your child's early birthday celebrations small and simple.
As children get older you may prefer the idea of moving the celebration out of home territory! But with so many options available – from swimming pool parties to trips to the local pizza restaurant with all sorts of options inbetween – you may find it difficult to choose.
Ask your child what kind of party they want!
We know it's sounds like a no-brainer, but you'd be surprised at how many people don't actually sit down with their child and look at various
private hire party venues
together. Do they want the same party that their friend had? Do they want to do something with a small group of friends? Do they want to invite the whole class? It's important to know roughly how many guests you're going to invite so you know the size of the space you require so making a guest list for starters is a good idea.
What are you getting for your money?
Hiring a venue for a kids birthday party
is an exclusive VIP option which you can tailor to your exact requirements – and really plan an amazing party. To make sure you're getting the most for your money, you'll want to sit down and weigh up the options so you can compare what each
private hire venue
is offering you.
Do you want a dedicated party team?
Do you want to
sit back, relax and let the kids run free?
You'll want to find a
private hire venue
that provides a dedicated party team who'll handle everything from catering to clearing up.
Check them out on social media!
Think you've found 'the one'? Check the
private hire venue
out on social media. Have a look at their Facebook page, their Twitter account – are they active on there? Do you like their vibe? Personality? Are their customers talking about them on social media? Do you see
good party feedback
about
private hire venues for kids birthday parties
? It's always important to check any party testimonials they have.
Looking for a totally bespoke package?
We have VIP private hire packages at Gambado. If you choose to hire
Gambado Beckenham, Watford or Chelsea
for a special birthday party or event, you'll have the whole of our indoor soft play centre to yourself – as well as a dedicated event manager to help you organise the whole thing.
Our VIP private hire package is totally bespoke. We have a range of tailored extras that you can add to make your party a truly VIP event that your guests will never forget. We'll tell you more about that when we speak with you – but whatever ideas you have, be sure that we will do our best to make them happen!
Your very own party team will handle everything from catering, to supervising play to clearing up – we'll do everything to ensure that your day goes without a hitch.
Private Hire Venues for Kids Birthday Parties
PRIVATE HIRE VENUE BROMLEY
PRIVATE HIRE VENUE BECKENHAM
PRIVATE HIRE VENUE LONDON
PRIVATE HIRE VENUE CHELSEA
PRIVATE HIRE VENUE KENSINGTON
PRIVATE HIRE VENUE FULHAM
PRIVATE HIRE VENUE SOUTH EAST LONDON
PRIVATE HIRE VENUE SOUTH WEST LONDON
PRIVATE HIRE VENUE HERTFORDSHIRE
PRIVATE HIRE VENUE WATFORD