Looking for Kids Halloween Party ideas?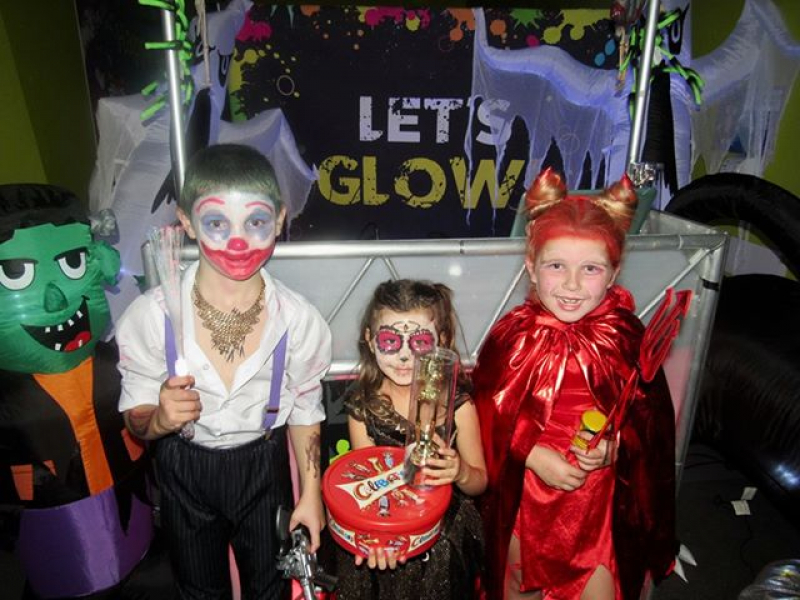 21st September 2017
Kids Halloween Party

Are you looking for the perfect Kids Halloween Party or Halloween party ideas? We have got you covered here at Gambado!
We throw an incredible Halloween party at Gambado, there is no doubt. If you're having your own party at home here are our top tips for throwing a great kids Halloween party whilst being creative and still keeping the costs down!
Dressing up for your party!
Spider Legs – You can make a simple set of spider legs with pipe cleaners and insulation tubes. If you've got a couple of old pool noodles lying around, you could also spray paint them black instead.
Owl – You can make a quick and simple owl costume. Cut up fabric scraps from old clothes into 'feather' shapes and glue them onto an old T-shirt with fabric glue. Then, simply make a paper mask and you are all set.

Everyone knows that kids Halloween parties are filled with sweets, right? Sweets are cheap and easy to get your hands on, and kids love them. But what are the alternatives to sweets at this time of year?
Pumpkin Satsumas – This is such a simple trick! Simply draw two inverted triangles for eyes and a mouth onto a satsuma using a sharpie pen! Satsumas bear a striking resemblance to a small pumpkin so most of the work is done for you!
Frankenstein Kiwis – The Kiwi fruit is sweet and delicious. With this simple trick it can also be perfect for your kids Halloween party! Simply start peeling the Kiwi's and leave the top third to make spooky Frankenstein hair! Add two chocolate chip 'eyes' and take a segment out for the mouth. Use a broken pretzel as neck 'bolts'.
Witches hands – get a clear latex glove and put a coloured jelly sweet in the end of each finger as a nail. Fill the glove with popcorn to make it look like a spooky witches hand. (Remember to check for allergies!)
Kids Halloween Party Games!

We have a look at some inexpensive and fun Halloween Games for your party.
Pop Goes the Pumpkin – Inflate as many orange balloons as you can fit onto a wall and arrange them into a rough pumpkin shape. Make a stalk out of green paper or card and pop it on the top. Blindfold the players and see who can pop the most!
Spider Web Walking Game – Make a web shape on the carpet or patio with coloured tape. Your players can take turns walking the web and the picking up your homemade skulls or ghosts that are dotted over the maze. The most in 30 seconds wins!
Halloween Ring Toss – simply make cones out of paper and decorate them as witches hats. Place them on a board and get light plastic rings from your local art supplies store. Assign different values to each hat and see who can get the highest score with three throws.
Gambado Halloween Parties

If you love the idea of a kids halloween party – but want to take the hassle out of it – why not book a place at one of our fang-tastic Gambado Halloween Parties?
The biggest and best kids Halloween parties are back at Gambado for 2017. Join Gambado the Tiger and a host of spooky friends for an amazing two hour party featuring everything scary and ghoulish.