Children's party offer at Gambado London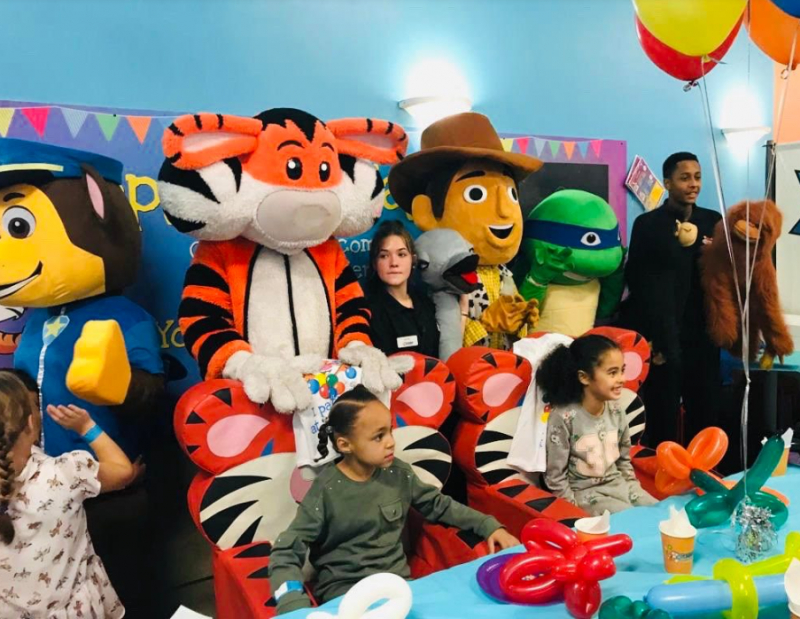 8th September 2022
The best kids parties in London
We know how much everyone loves a Gambado party and we're delighted to be able to offer a hosted party that your child will always remember - our fantastic themes centering around the best kids play are as popular as ever, and every child LOVES a visit from Gambado the Tiger at their party!
Of course we also have all of your child's favourite characters here at Gamabdo and you can book a character visit so that your child gets a special birthday visit - all of your guests will love it as well.
Our party menus include a range of options including vegetarian and Halal and you can also arrange to bring your own birthday cake to make the day extra special.
And don't forget the adults! You can pre-book adult food platters and drinks for all of your guests when you make your party booking.
Children's Party Offers
Parents love our parties - and you'll love our children's party offers even more!
Read our party testimonials here
For all parties booked between 1st October and 31st December, one birthday child goes free and we will give you 4 FREE party bags when you order party bags for your party guests. What a great way to make the most of your party budget.
The host will organise everything for you, leaving time for you to sit back and enjoy a coffee while your little ones have the best time.
You have the options of Tiger Parties, Make a Bear Parties, Foam Dart and Laser Tag Parties - each one includes access to our famous dodgems and wonderful carousel in addition to a party room or party space, and the best giant play frame in London - slides and ballpits galore!
Dates will go quickly so check availability as soon as you can.
Get in touch with our customer service team -
cs@gambado.com
- or
book on the website now